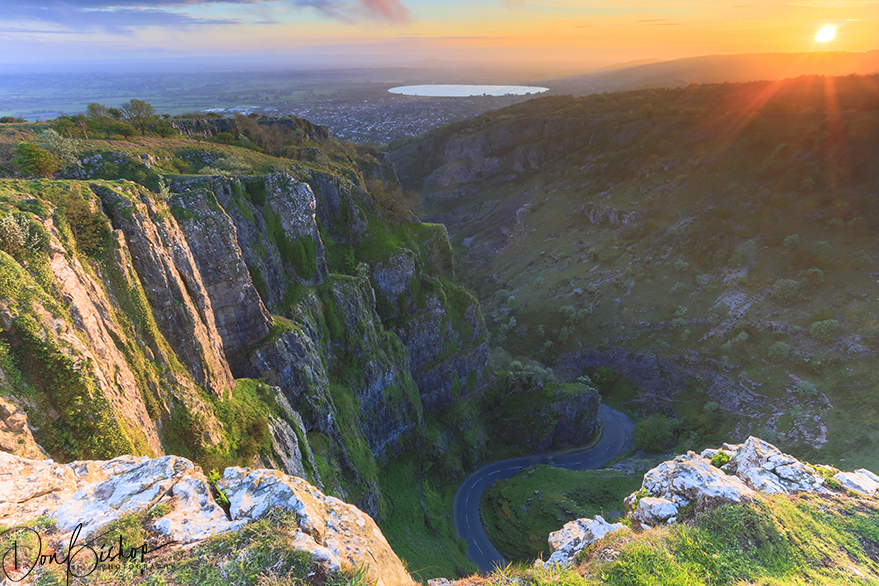 Don Bishop Photography
Don Bishop has been a keen enthusiast photographer for over 30 years, initially concentrating for the majority of that time on photographing his other great passion – steam trains.
He went full time professional in 2006 and increased the time spent on landscape subjects and now has a comprehensive collection of fine art prints available of coast, country and mountain areas of the UK and these can be seen on the Landscape prints section of this site.
From Somerset to all over the UK
Based in Somerset he has travelled all over the UK, often covering many miles out and back in a day, making images of memorable landscape locations with a mind to capturing these in wonderful lighting conditions. Much time being spent planning locations and working out the best light angles for the time of day and year of his visit, and frequently spending a long time on location waiting for the right light – if not deciding to return on another day/time of year.
It is Don's passion for warm colourful lighting that drives him to get up early and travel many miles to achieve the stunning images seen in his 
gallery at Cheddar Gorge in Somerset
. Don is very passionate about getting the shot right "in camera" rather than working to create it at home in post processing software on his computer – spending enough time in front of a computer running a business as it is! To this end Don uses filters extensively to control the balance between light and shade in his images and to ensure the camera records what we see with ours eyes and not the limited spectrum of light and colour that a camera, without such filters, is limited to. Don uses the Lee Filters system on his Canon professional camera and lenses. More can be learnt about this on our 
workshops
 if you are keen photographer using an SLR camera. Hopefully all of this will come across in his images on the 
gallery pages
.
More Info
Summary of your situation
Gallery now reopened Tuesdays to Sundays between 10.00am and 4.00pm.
Open during the lockdown period?